Learn Italian in Italy
Instructor: Caterina Bertolotto
Thursday, June 29, 2023 - Wednesday, July 12, 2023
Come and learn or improve your Italian in a community of artists and writers in a beautiful hotel with a view a stone's throw from the Basilica of San Francesco in Assisi, Italy.
A class for all levels in which Caterina creates a fun and effective method of teaching Italian using original material and spontaneous interaction by going to stores, cafes and walking through town with others. With three hours of lessons per day you're encouraged to speak Italian throughout the day. We will have readings and discussions, watch videos and listen to songs, while also learning about Italian culture, art, food, and wine.
Vieni in Italia e impara l'italiano!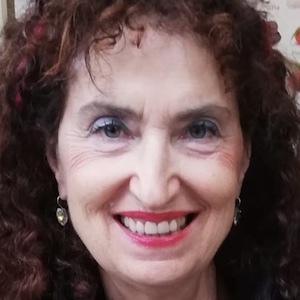 Caterina Bertolotto graduated from the University of Turin, Italy. She received 9 certificates in different language teaching methodologies both in Italy and in New York, and received a Distinguished University Teaching Award from the New School University, and a Mellon Grant from Pratt Institute. Caterina is a published author of 4 books, and has taught 7 Seminars to teachers of Languages. She has taught Italian at The New School where she was also the Italian Program Coordinator and trainer for 20 years. She taught undergraduates at Sarah Lawrence College, Montclair State University, Pratt Institute, Eugene Lang and Baruch College. She has developed a very effective and enjoyable method for learning Italian and with a colleague has made PowerPoint material for travelers. During the Summer 2023 she will be teaching two Italian courses in Assisi, Italy.
Caterina is also an artist and created special effects for over 60 theater, dance and music productions, including The Lion King on Broadway and The Magic Flute at the Metropolitan Opera. She also exhibited her "Dresses of Transformation" in 10 venues in New York City, Italy and Germany.