Art Workshop International attracts many professional artists, writers, and teachers who want to further their career development. Some are recipients of fellowships, grants, sabbaticals, or scholarships. They range from writers interested in exploring art to teachers bringing back their experiences to the classroom to mid-career artists looking for a new direction. Here are some links to financial resources that may be useful for prospective writers, artists, actors, teachers, etc. The internet can be a valuable search tool—include your state, area of expertise, and travel grant. Or, you may want to contact your state arts or humanities organization to see what's available locally.
The New York Foundation for the Arts is a national resource—not just for New York residents. You register first and then use the search box for your specific interest. The site includes some links to private foundations. Michigan State University Libraries also has a comprehensive list of links followed by resource books. Other sources are the National Endowment for the Arts, and the National Endowment for Humanities. Examples of local or regional organizations that are clearinghouses for artists and writers include the Springboard for the Arts and The Loft in Minnesota. Other references will be posted on our blog. Please share them by emailing Lynn Gernert at lynn@artworkshopintl.com.
Students who are applying for college credit via John Cabot University may apply to use the U.S. Title IV Program for Stafford Loans and PLUS. Please work with your college financial aid office.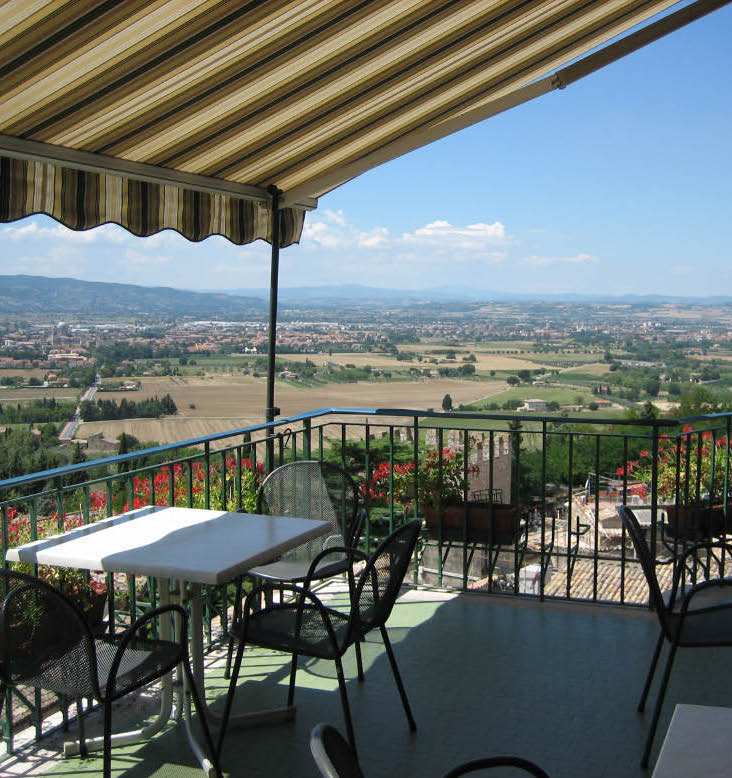 The view from the terrace at the hotel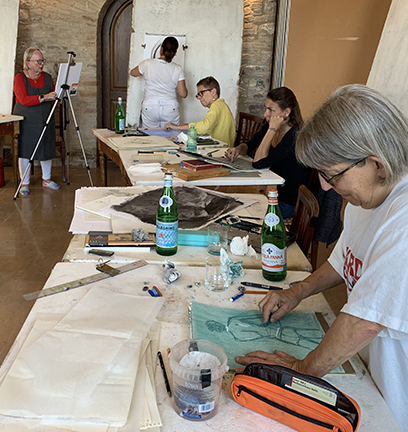 At work in the art studio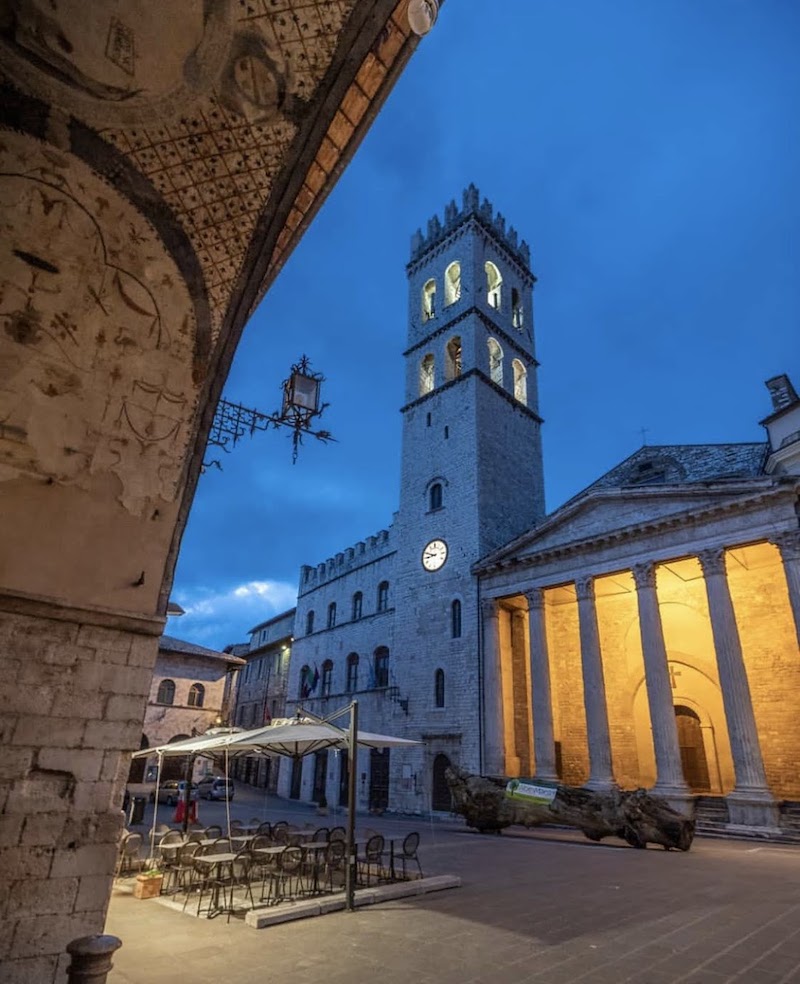 One of Assisi's ever-surprising corners