The Fool In Assisi: Creative Expression and the Tarot
Instructor: Bobby Abate
Instructor: Douglas A. Martin
Thursday, July 14, 2022 - Wednesday, July 27, 2022
Used to unlock answers, the Tarot made its first appearance in Northern Italy over 400 years ago. Evolving from a game, this means of divination and guidance has become a mode of creative expression and major inspiration for many visual artists and writers including Leonora Carrington, Betye Saar, Salvador and Gala Dali, and Niki de Saint Phalle.
Led by visual artist and Tarot creator Bobby Abate alongside his partner poet-novelist Douglas A. Martin, participants will use some of the most iconic cards, known as the Major Arcana, as a framework to spark, generate, and bring new life to your individual artistic explorations in any medium—writing a novel, stories, poems, painting, drawing, photo/video-journaling, collaging, or any combinations thereof.
From The Fool, to the Lovers, Justice, Strength, Temperance, and beyond, this class will provide new prompts for generating discussion and working sessions. There will be chances to investigate and establish interconnections between the Tarot, our creations, and the artwork and iconography of this storied city where we will be. By the end of this class, students may leave with a number of new works, visual or written or both, or a new perspective on a larger project, or perhaps the beginnings of a new manuscript or tarot deck.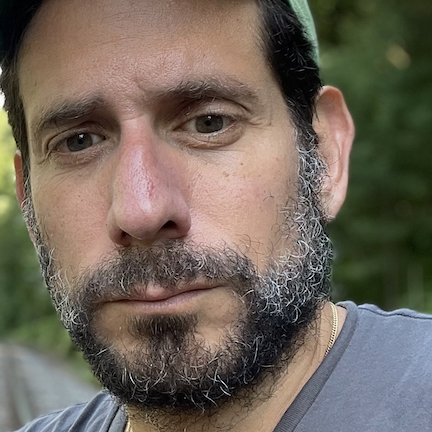 Bobby Abate is a multimedia artist from Brooklyn, New York. Screenings and exhibitions include The New York Film Festival, The Museum of Modern Art in New York, The Guggenheim in Bilbao, Chicago Museum of Contemporary Art, San Francisco Cinematheque, and the ICA in London and Palm Beach. Film Comment Magazine named Bobby one of the top 25 emerging filmmakers for the 21st century. He was the 2020 recipient of the Princess Grace Artist Development Grant. In 2021, Bobby released the Outsider Tarot and guidebook, a 10 year project in which he researched, redesigned and reinterpreted each of the 78 cards of the classic Tarot in a modern and inclusive context. Bobby has presented the Outsider Tarot at the Whitney Museum of American Art and PARTICIPANT, INC in New York City. This work is also included among the tarot offerings at Artbook @: MoMA PS1 in Queens, New York.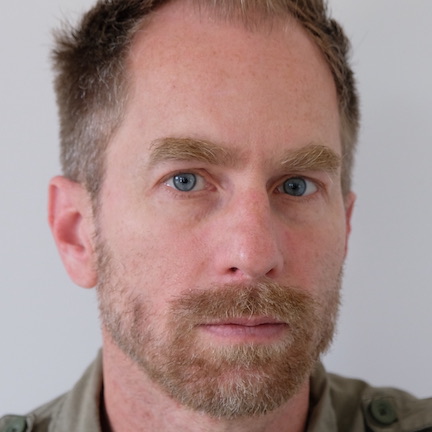 Douglas A. Martin is the author of ten books spanning both poetry and prose. Their first novel, Outline of My Lover, was named an International Book of the Year in the Times Literary Supplement and adapted in part by the Forsythe Company for the multimedia ballet and live film, "Kammer/Kammer." Other publications include: Once You Go Back, finalist for a Lambda Literary Award in Gay Memoir/Biography; Branwell, finalist for the Publishing Triangle's Ferro-Grumley Award; a triptych of novellas detailing aspects of the lives of painters Balthus and Francis Bacon and poet Hart Crane, Your Body Figured; a collection of stories, They Change the Subject; and a book-length essay and lyric study, Acker, praised in The New York Times as "comprehensive and complex…nothing short of a kind of strange magic." Their most recent title is Wolf, an anti true crime novel. They have been translated into Italian, Japanese, and Portuguese with Spanish forthcoming. They are a co-author of The Haiku Year and co-editor of Kathy Acker: The Last Interview and Other Conversations. They teach classes in all genres at Wesleyan University and serve there as Assistant Director of the Creative Writing program. They work as well with MFA students at Goddard College.