Playwriting Workshop
Instructors: James Hindman & SuzAnne Barabas
Thursday, July 13, 2023 - Wednesday, July 26, 2023
SuzAnne Barabas and James Hindman will work with you whether you are in the middle of a project, starting a script from scratch or brand new to playwriting, you already possess, deep inside you, everything you need to jumpstart your art and bring forth your unique voice. This workshop includes exercises to keep you going from first draft through revisions and gives you quiet time on your own to think and write. As a supportive collective we'll read aloud and discuss our pages and give each playwright a private session.
As New Jersey Rep is a member of the NNPN (National New Play Network) we will discuss how best to present your play when submitting to theatre festivals and developmental reading series. What are theatres looking for? How can we get them to choose your play? You will also receive a one hour reading of your work at the American Theatre Wing Award winning, New Jersey Rep. Company in order to further develop your play.
You may be starting with an idea for a new full-length play, moving forward with a work-in-progress or wanting to focus on one-acts; this workshop will provide you with positive support by de-mystifying the playwright's process. Are you a writer who begins from character or from story? You'll work at your own pace as we examine themes, structure, dialogue and character in an environment that brings out and channels your creativity. The goal is to give you the tools to move forward with your writing and rewriting while keeping the "play" in playwriting.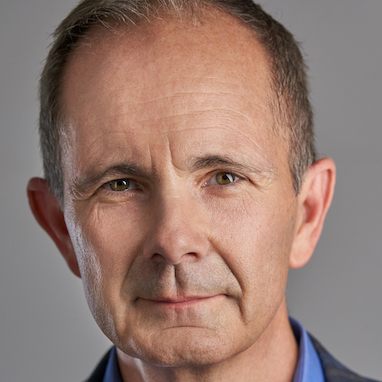 James Hindman is an award-winning playwright and actor. His plays have been produced in London, New York, Los Angeles and across the U.S. He's performed on Broadway, appeared in several television shows and films, and is also co-owner of the theatrical licensing and producing company, Miracle or 2 Productions. His one-man show, What Doesn't Kill You, was recently produced at The International Dublin Theatre festival where it received a 5 Star review in the Irish Times and was nominated for three Oscar Wilde Awards.
As a writer, his Off Broadway credits include: Popcorn Falls directed by two-time Tony Award Winner Christian Borle (Chosen 'Top Twenty Theatrical Moments of 2018'), Pete 'N' Keely (Outer Critics Award nomination, two Drama Desk nominations), The Audience (Drama Desk nomination), A Christmas Survival Guide, Being Audrey (Transport Group, NEA Grant recipient), The Gorges Motel, One Christmas Eve At Evergreen Mall (NYFringe Festival) and his one man show, What Doesn't Kill You.
His other works include Multiple Family Dwelling (New Jersey Rep.), The Bikinis (Long Wharf, Goodspeed Musicals), The Drama Department (Terrence McNally Award finalist), Heaven Help Us (Denver Center, Carbonell Award nom.), and The Pin-Up Girls (Casa Manana Theatre). His plays are published by Dramatist Play Service, Samuel French, Stage Rights and Dramatic Publishing. Many of his short plays and monologues are published by Smith & Kraus and Applause Books. He has been a featured artist at the Last Frontier Theatre Conference, is a member of The Dramatist Guild of America and a substitute teacher for Playwriting at The Barrow Group.
As a performer: Film and Television: "The Report", "Oceans 8", Marvel's "Iron Fist", "The Americans", recurring role on Steven Spielberg's "Public Morals", "Madam Secretary", "Forever", "Believe", "Person of Interest", "Hostages", "House Of Cards", "Henry's Crime", "The Sopranos", "Law and Order, SVU, CI", "Rescue Me" and "The Blacklist". Broadway and tours: Mary Poppins, The Scarlet Pimpernel, 1776, City of Angels, A Grand Night for Singing, Once Upon a Mattress, Falsettos, Dancing at Lughnasa.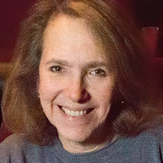 SuzAnne Barabas has been the artistic director of the Award-Winning, New Jersey Repertory Company, for over 25 years—a professional, non-profit regional theater whose mission is to develop and produce new plays, and to make a lasting contribution to the American Stage.
The New York Times said of NJ Rep, "The New Jersey Repertory Company is a godsend to audiences and, especially, playwrights—a skillful, professional ensemble dedicated solely to performing new works."
At NJ Rep, Ms. Barabas has produced more than 150 plays of which 125 have been world premieres. In addition, she has presented over 400 developmental readings, as well as introduced 136 new works through its Theatre Brut Short-Play Festivals that focus on visionary and avant-garde works. Ms. Barabas' responsibility is to help select these plays, out of the hundreds that are submitted. Those that are selected often go through the process of table readings or readings in front of an audience to aid the playwright in the further development of the play.
NJ Rep is also a member of NNPN (National New Play Network), where like-minded theaters share plays and champion their playwrights. For NJ Rep, Ms. Barabas has directed more than 30 plays, some of which she co-authored.
In addition, Ms. Barabas directed productions of The Housewives of Mannheim at 59E59 Theater (NYC), Ensemble Theater of Santa Barbara (CA), and Phoenix Theater (Indianapolis). She directed regional productions of Ibsen's A Doll's House, The Fantasticks, The Roar of the Greasepaint the Smell of the Crowd, Cabaret, Shaw's Heartbreak House, A.R. Gurney's The Perfect Party, Marsha Norman's 'Night Mother, Philip Barry's The Philadelphia Story, Christopher Durang's Beyond Therapy, Mark Dunn's Belles, James Hindman's What Doesn't Kill You, Lee Blessing's Down the Road among others. She is a member of Actors Equity Association, BMI, the Dramatists Guild, SDC, and LPTW.